Thinking of purchasing jigsaw puzzles? They are such popular gift items. My Mum has always got one underway! Here is how you can buy some beautiful puzzles featuring my images.
Jigsaw Puzzles
Puzzles At My Pictorem Store (North America Only)
I have a large number of jigsaw puzzle designs available at my Pictorem store which is my main art sales outlet. Just click on the link and use the search to find the subject that interests you. Alternatively you can click on my collections and browse the images to select the puzzle for you.
About the Jigsaw Puzzles At Pictorem
The puzzles are available from Pictorem with free shipping in the USA and Canada.
Unlike traditional printing, this artwork is precisely produced by sublimation print. Pictorem utilize heat and pressure to transfer images directly into the surface of the puzzle, bonding the image to the substrate at the molecular level. All protected by a high-gloss varnish.
The puzzles are available in four sizes, 120, 315, 500 and 1,000 pieces. 30 days satisfaction guaranteed. Click here to browse my collection of images.
Puzzles At My RedBubble Store (Worldwide Shipping)
I have a range of just over 100 jigsaw puzzles available at my RedBubble store. Choose from five sizes: 30 pieces, 110 pieces, 252 pieces, 500 pieces, or 1000 pieces.
Puzzles are composed of high-quality chipboard pieces with vibrant sublimated print. They come packaged in a gift-ready metal box with the puzzle image on the lid. Click here to see what I have available.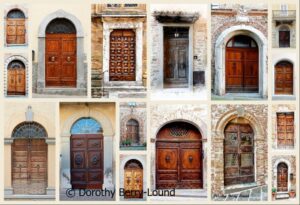 Puzzles At My Contrado Store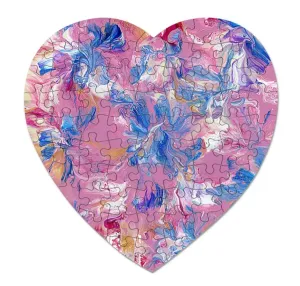 And now for something completely different as the saying goes! At my Contrado store you will find a beautiful, little gift comprising heart-shaped jigsaw puzzles. Perfect for that special occasion and Valentines. I have six unique jigsaw puzzles available. Each puzzle has 75 pieces, which is not as simple as it sounds given the featured abstract designs. They are presented in a beautiful pouch of your choice. They can be presented in a silver tin at additional cost if you wish. See all six puzzles here.
Get In Touch
If you are looking for something specific get in touch and ask me if I have it available or could produce it for you. My work is available for licensing, just contact me to discuss your ideas. You can get in touch with me directly by sending a message via my Facebook page.
Follow me on Facebook and Mastodon. I also have a YouTube channel.
Images (c) Dorothy Berry-Lound 2000-2023