All About Me – Dorothy Berry-Lound
About Me And My Approach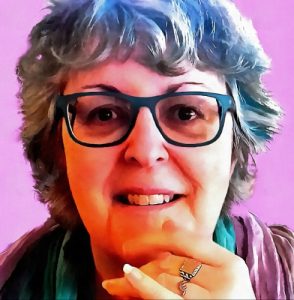 I am Dorothy Berry-Lound but am also known as ShannathShima, the spirit of the snow leopard. This is a spirit name given to me a long time ago. I am a Buddhist and my spiritual life makes an important contribution to my work and my approach to life in general.
I aim to promote life, work and energy balance through my art, poetry and writing. Promoting the use of art for healing and enhancing the mood of the environment in which a piece of art sits is an important focus for my work.
I believe strongly in having fun with what you are doing and I am really enjoying creating art and storytelling. It is very fulfilling to be able to combine my art and writing.
A fine art photographer, I specialize in photoart working on my own photographs to develop their story further. I am also a keen writer – my blog, short stories and more, which is where you really get to learn about me and my lifestyle.
My Background
Born in Brighton, England, It was at high school that I was introduced to art and was completely smitten by it, thanks in large part to a very enthusiastic art teacher!
Once I started drawing, painting and reading books about artists and art techniques I couldn't stop. That enthusiasm has never dimmed and I continue to be 'seduced by colour'.
I now live in a beautiful old farmhouse up a mountain near Paciano in Umbria, Italy. I live with my husband Barnet Boy, two dogs and a menagerie of cats. A lot of my inspiration comes from my surroundings and the beautiful towns and villages of Central Italy as well as the gorgeous energy and spirit of place I have found here.
My Writing
For several years I wrote a quarterly column called 'Halfway Up A Mountain' for CQ International Magazine (CQI). My column reflected on my life in Italy and looked at the changing seasons, local festivals, Italian lifestyle and more.
As well as my own blog, I write as a guest blogger at BeArte Gallery and Katzenworld and have authored several books.
Awards and Special Mentions
I was awarded Photopainter of Year 2015 by CQ Magazine. I have won various awards from the Light Space & Time Gallery competitions in 2016, 2017 and 2018.
In February 2019 I won a special recognition award at the Cityscapes 2019 Art Exhibition held by Light Space & Time Online Gallery. This time the award was for one of my visions of London, shown above, 'Butler's Wharf Area London'.
Comments About My Art
Here are a selection of comments I have received on my work
You have such a unique style. Making the ordinary look extraordinary
Bellissime stampe nate dall'amore e passione sinceri di questa artista per l'Umbria. (Beautiful images born from the love and sincere passion of this artist for Umbria)
Très joli toute vos publications merveilleux si mon appartement était plus grands je serait tenter bonne continuation (Very nice all your wonderful posts if my apartment was bigger I would be tempted)
Thank you so much for sharing your art, it is bright and inspiring! 🙂
Virkelig godt lavet billeder (really well made images)
Dorothy your art is absolutely stunning, out of this world beautiful. You are so very talented
Bonitoooooo (Beautiful)
WOW!!!! how wonderful is that
What a fantastical photo! You got the viewpoint just perfect
I love this tree picture. Putting the ends together and blending them is very genius. Also the curvature line qualities are engaging
Fabulous image. It speaks to my heart
Gorgeous colours, energy and textures Dorothy, wonderful work!!
Articles/Press Notices
May 2017 – Article/Interview in Blog Monkey 101
November 2016 – Interview in 1stAngel Arts Magazine
October 2016 – Article about my Paciano exhibition in the Corriere Pievese.
August 2016 – I was a featured artist on Artsy Shark in August 2016 with a wonderful article about my approach to art where my work was described as "mesmerizing and beautiful".
May 2015 – An article about my spiritual work appeared in The Healing Power of Art and Artists.
Keep in Touch
Follow me on Facebook, Twitter, YouTube and Instagram.  I have a blog that I post to regularly. Follow my twitter feed to see my latest work.
All images (c) Dorothy Berry-Lound 2000-2020